Remarketing has been referred to as "following people around the internet" : after visiting your site, visitors  begin to see your ads on other websites.
For example, you may want to show ads to people who have come to your website and visited your donation page, but did not end up donating.  
You can use your Google Analytics account to add these visitors to a    'remarketing list' based on this specific behaviour.  People on the list will be shown ads on the Google Display Network, which includes thousands of popular sites across the web.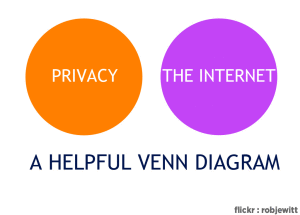 Because this can be a bit unsettling, Google requires you to let your website visitors know you are using remarketing, and offer options for them to opt out.
You must make these options clear in your website's privacy policy.
What to include in your  website privacy policy when using remarketing
Google requires you to make certain  information clear to your site visitors when you are remarketing to them. From the guidelines  :
When you use the remarketing or similar audiences feature in your website, you're required to have the following information in your website's privacy policy:
An appropriate description of how you're using remarketing or similar audiences to advertise online.
A message about how third-party vendors, including Google, show your ads on sites across the Internet.
A message about how third-party vendors, including Google, use cookies to serve ads based on someone's past visits to your website.
Information about how your visitors can opt out of Google's use of cookies by visiting Google's Ads Settings. Alternatively, you can point your visitors to opt out of a third-party vendor's use of cookies by visiting the Network Advertising Initiative opt-out page.
A sample privacy policy for remarketing
A sample privacy policy that would cover the above points for Google remarketing could look something like this:
 We use Google AdWords Remarketing to advertise [YOUR ORGANIZATION NAME] across the Internet, in particular on the Google Display Network.
AdWords remarketing will display ads to you based on what parts of the [YOUR ORGANIZATION NAME] website you have viewed by placing a cookie on your web browser.
This cookie does not in any way identify you or give access to your computer or mobile device.
The cookie is used to indicate to other websites that  'This person visited a particular  page, so show them ads relating to that page.'
Google AdWords Remarketing allows us to tailor our marketing to better suit your needs and only display ads that are relevant to you.
If you do not wish to see ads from [YOUR ORGANIZATION NAME] you can opt out in several ways:
1. Opt out of Google's use of cookies by visiting Google's Ads Settings.
2. Opt out of a third-party vendor's use of cookies by visiting the Network Advertising Initiative opt-out page.
Borrow the policy above if you like (I cobbled it together from several sources) but be aware that there is no one-size-fits-all privacy policy.  There are some good resources on the topic here, here and here.
Make sure you can respond intelligently to complaints!
Depending on your audience, you may get a negative reaction from some site visitors.
Make sure that the people who answer the phone and respond to emails at your organization are prepared to deal with visitors who are upset that your ads are 'following them around the internet'.
Make sure people who complain are aware that:
You understand their concerns and take their complaint seriously
There are several ways to stop seeing these ads (see privacy policy above)
None of their personal data is shared during this process
Remarketing helps your organization be more effective in your online marketing