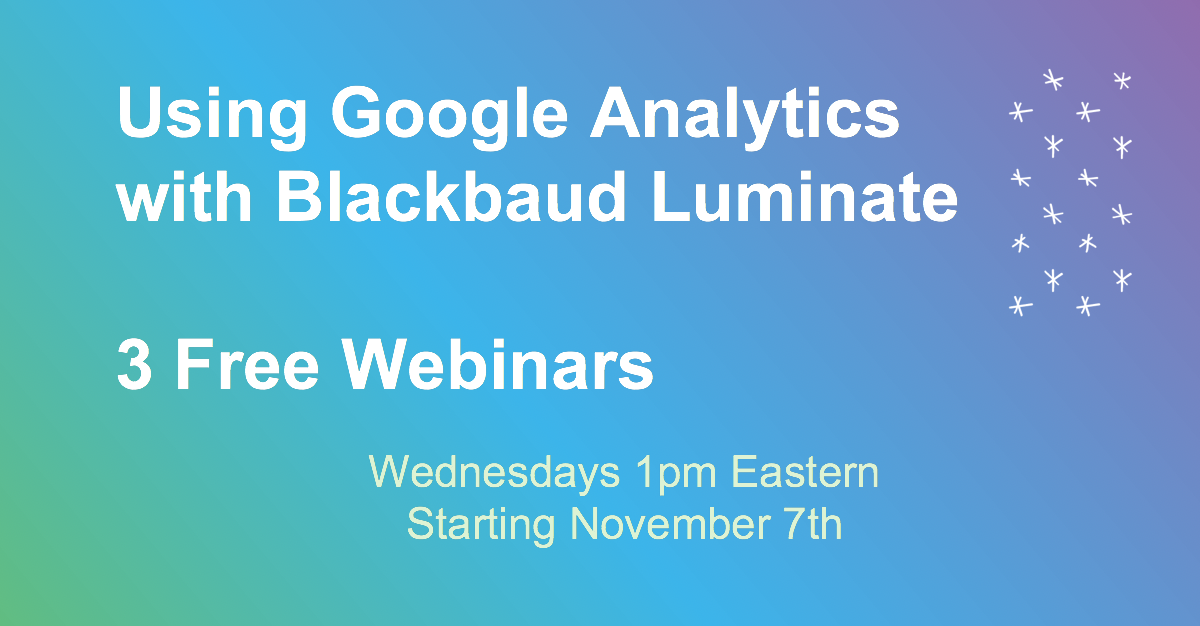 Three free webinars on how to make the most of Google Analytics and Blackbaud Luminate. A follow up to my 2018 Blackbaud Conference session.
Earlier this month I presented a session at the 2018 Blackbaud Conference (BBCon) in Orlando. The session looked at how use Google Analytics to measure and optimize the performance of your Blackbaud Luminate site, and I co-presented with Brenna Holmes.
The conference was a series of firsts for me. It was my first time in Florida. It was the first time my plane had to fly around a hurricane to get home. And it was the first time I realized I had to do a follow up session once I got home from a conference.
There was a lot to cover in our hour long session, where we showed people how Google Analytics could help them raise more money and engage more followers online. From the questions after the session, I realized that people would benefit from a follow up session that got into the details of exactly how to make the most of Google Analytics for their Luminate site. So here are those follow up sessions.
Sign up here:  Using Google Analytics with Blackbaud Luminate '" Three Free Webinars
Wednesdays November 7,14 and 21st. 1pm Eastern, 10am Pacific.